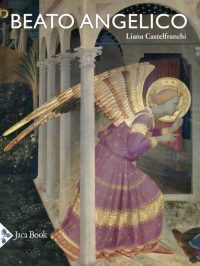 Publisher:


Jaca Book
pages 196, 21,5x29 cm. full colour
Available rights:
All languages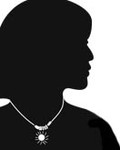 Liana Castelfranchi
He studied at Milan State University. In 1966 he wrote the book Il gotico internazionale in Italia (The International Gothic in Italy) for Roberto Longhi within the series he directed La pittura italiana. He taught Medieval Art History at the University of Verona and held the chair of Medieval Art History at the State University of Milan for twelve years from 1986.
Beato Angelico
by Liana Castelfranchi
While tracing Angelico's entire oeuvre from Fiesole to Florence and Rome, this work by Castelfranchi expresses a very strong thesis and makes the artist the vanguard of Humanism. A Dominican imbued with Thomism who absorbed the new cultural and aesthetic instances, in particular the lesson of Alberti, implements a painting that, by treating religious subjects, places before us the depiction of the new man inserted in a context in which the rules of perspective and the lesson of light (also Flemish) are fully realised. The miracle of the totally frescoed St. Mark's Convent confirms for us an Angelico capable of enormous work and shows him to be an extraordinary workshop leader. His Roman patrons, popes Eugene iv and Nicholas i, had long been promoters of humanist culture on the Florentine scene and in Rome they wanted the Angelico that they had already appreciated so much in Florence in the mid-1530s and 1540s. It was precisely in the capital, Castelfranchi explains, that Fra Angelico would achieve a very pure 'classicism' in painting.

Request further information about this book


Download book presentation


Buchpräsentation herunterladen