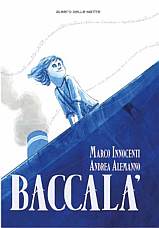 Publisher:


Albero delle Matite
Pages 116, 15 x 21 cm. Ill. Col. - Age 9+
Available rights:
All languages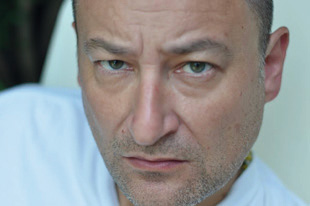 Marco Innocenti
is a highly-regarded children's book authors. He writes novels, short stories, comics and children's books.

Andrea Alemanno
was born in Naples in 1984, he lived in Lecce, Taranto and Macerata. He studied fine arts at high school and at the Fine Arts Accademy of Macerata.
Baccalà
by Marco Innocenti , Andrea Alemanno
Manuel is a thirteen-year-old boy who lives with his parents and two sisters in the Algarve in southern Portugal. It is a poor family. His father and mother work in the fields. He studies, reads a lot and dreams of a better future.
One day, a letter arrives from Uncle Mario, who had emigrated to Hawaii a year earlier. Mario is doing well and invites everyone to join him. So, Manuel and his family set sail on a ship, the Orteric, loaded with over 1,500 Spanish and Portuguese migrants.
It's a great adventure for Manuel. He makes friends, plays endless games of dominoes and falls in love for the first time in his life. But the journey is long, there are two oceans and the fearsome Strait of Magellan to cross, and life on board is difficult, people are crammed like sardines and diseases spread at frightening speed.
At the end of the journey, there will be 58 deaths, most of them children. Among them, even Manuel, who will not be able to exchange his first kiss with Lara in time. But on the Orteric there was not only death but also life, because fourteen children were born during the journey.

Request further information about this book


Download book presentation

Download book excerpt